Aircraft maintenance engineers are more commonly called aircraft mechanics because they perform scheduled maintenance on propeller planes, airliners, helicopters and other flying machines. They typically work in air fields, hangars and repair stations, and must endure hot and cold temperatures when handling tasks outdoors.
What are the main duties and responsibilities of maintenance engineers?
Aircraft maintenance engineers ensure safety across assigned aircraft. In order to do this, they perform:
maintenance, both scheduled and emergency.
this can include dismantling, inspecting, testing, repairing and reassembling aircraft engines; installing electrical circuits; testing aircraft communication equipment, aircraft instrumentation, and electronic systems; replacing and testing aircraft oxygen system components; assembling parts and subassemblies of aircraft frames; and conducting routine preflight inspections of engines and mechanical systems.
they are also required to maintain their company's facilities and equipment as directed by the leadership team. This includes ordering parts and supplies as needed.
What skills will I need for the job?
Attention to detail – most aircraft maintenance engineers work in unpredictable environments – both with mechanical issues that may arise and with things such as weather. It is important to be a strong performer under pressure and have the ability to multitask while paying close attention to details and the surrounding environment
Flexibility – aircraft maintenance engineers often work long hours as needed, depending on what issues arise. Most engineers work shifts that include weekends in order to cover flying hours
Communication skills – aircraft maintenance engineers interact with many people – supervisors, maintenance staff, and other aircraft engineers – in a fast-paced environment, so it's important to be a strong, detailed communicator in order for things to run safely and smoothly
Problem-solving skills – aircraft maintenance engineers are natural problem-solvers, able to handle situations where some investigative work needs to occur in order to rule out certain scenarios and find the root cause of an issue
Specialist Roles within Maintenance Engineering
Airworthiness Engineers: airworthiness engineers ensure that aircraft are fit to fly and comply with all the relevant aviation regulations. day-to-day work will involve the use of design certificates, drawings, and test reports provided by specialists and equipment suppliers. It's likely that an airworthiness engineer will operate as part of a team, compiling detailed documentation to certify an aircraft and imposing any necessary limitations.
Quality Assurance Engineers: Quality Assurance Engineers are responsible for assessing the quality of specifications and technical design documents in order to ensure timely, relevant and meaningful feedback. They are involved in planning and implementing strategies for quality management and testing.
What Special Qualifications Do I need to become an Aircraft Maintenance Engineer?
To become an aircraft maintenance engineer you usually have to complete an apprenticeship or traineeship. Entry requirements may vary, but employers generally require Year 10. As subjects and prerequisites can vary between institutions, you should contact your chosen institution for further information.
To become a fully qualified aircraft maintenance engineer you must acquire an EASA-approved 'Part 66' maintenance licence. In the UK this is awarded by the Civil Aviation Authority (CAA). You may have to pass a medical.
What can I expect to earn as an Aircraft Maintenance Specialist Engineer?
In the UK, maintenance engineers tend to earn between £24,033 – £54,666 (avg. £38,919).
Apprenticeships 
In aerospace, apprenticeships are offered either by aircraft component manufacturers, such as BAE Systems, Airbus, Rolls-Royce, Messier-Dowty, Goodrich or by aircraft maintenance providers, which could be an airline such as Flybe, British Airways or Virgin Atlantic or a specialist aircraft maintenance company e.g. Monarch Aircraft Engineering, ATC Lasham or Hawker Pacific.
Taking a vocational route i.e. an apprenticeship, suits those who do not wish to pursue an academic career pathway and are more hands-on, you can work while you learn, and earn while you learn! You can opt to obtain advanced-level qualifications, with many trainees going on to doing degrees as they progress through their career. What's more, apprentices often have their tuition fees paid for by their employer, and with the costs of university study increasing soon, apprenticeships look like an even more appealing option!
Taking a vocational route to gaining qualifications can hold exciting prospects, apprentices with ambition to enter senior roles within the firm usually find their are few barriers if they have the right skills. In fact many company directors started life on the shop floor.
Apprenticeship Standards: 
Aircraft maintenance certifying engineer – Level 4
Aviation Maintenance Mechanic (Military) – Level 2
Survival Equipment Fitter – Level 3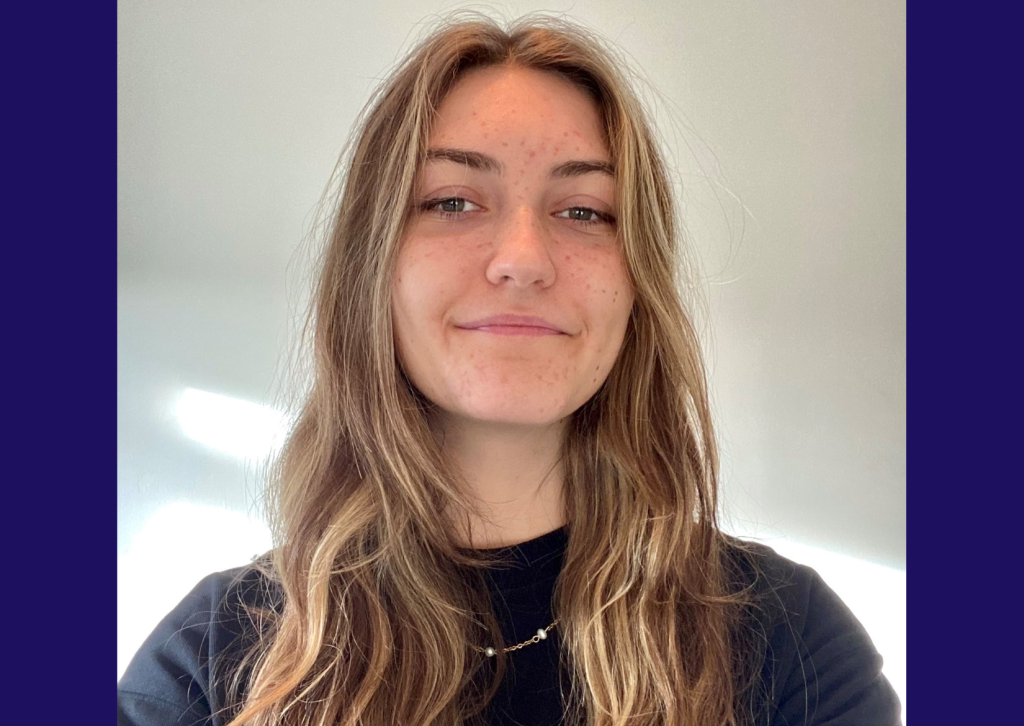 Freya Garrigan, a Year 13 A Level Student from St Richard Reynolds Catholic College, shares the story of her journey with...